How Targeted Marketing Works in E-commerce and How to Improve it with Time
Targeted marketing aims to increase brand recognition within a chosen (targeted) population representing a portion of the total addressable market. Depending on who the marketer wants to reach, the market's targeted audiences may be specific customers, households, professionals, or corporations.
It has been proven to be a valuable strategy for assisting you in expanding your company, bringing in money, and raising your total return on investment.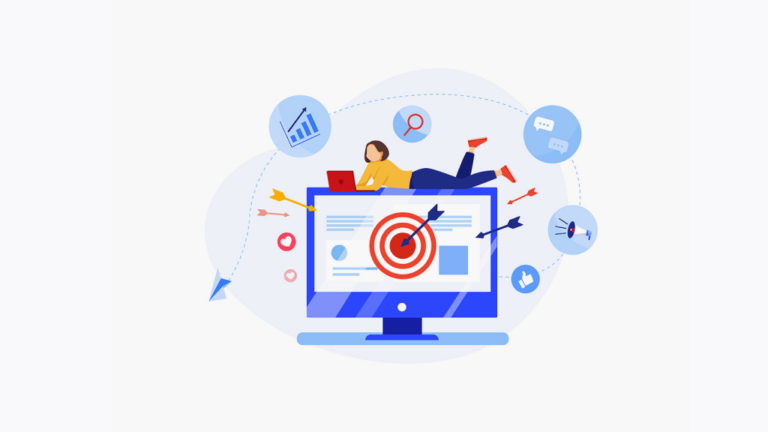 The amount of traffic your website receives is crucial to the success of an eCommerce company. More importantly, the traffic you get ought to have the potential to result in sales and conversions. The target market for eCommerce differs by specialisation. To give a very simple example, the target market for an online site selling men's beard products and one selling women's cosmetics cannot be the same.
Therefore, in order to sell things online economically, it is crucial to understand your possible eCommerce target market and audience.
A collection of individuals or organisations that are most likely to have similar buying preferences and would be open to purchasing a company's goods and services is known as an eCommerce target market. One way to understand the buying preferences of your customers is to build a customer persona.
It makes more sense for an eCommerce business to concentrate on these groups in terms of marketing and keeping them interested in their online store because these people are the most likely prospects for that eCommerce store, which deals in its own niche.
How Target Marketing Works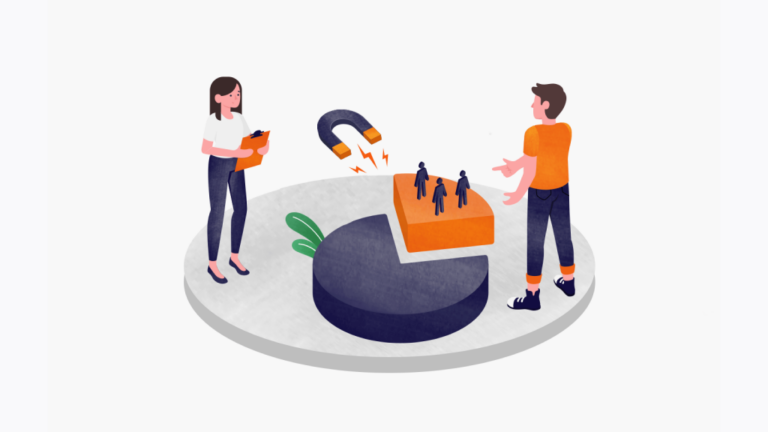 In a network, websites communicate with one another to exchange data in an effort to build the most precise client profiles possible. Cookies from browsers are frequently used for this.
The information from the cookies is used by network partners to offer specialised advertising on other network websites. Analyze your consumer data before launching a campaign, and be careful to identify your target audience.
Third parties are intrigued by the abundance of statistical data provided by advertising networks like Facebook Audience Network and Google AdSense. This is because these businesses are industry leaders in their specific sectors, i.e., search engines and social media.
Millions of users worldwide exchange personal information, use the search feature, and like posts about things they enjoy. Based on these factors, advertisers set up their distribution strategies.
Users will ideally only see advertisements that they are interested in. For instance, if you search for nearby lakes on Facebook and indicate your relationship and if you have kids, you can get offers for family-friendly lodging at the nearby lake or advertisements for beach equipment. Depending on the chosen targeting strategy, each user will experience a particular banner differently.
Targeting Methods Briefly Explained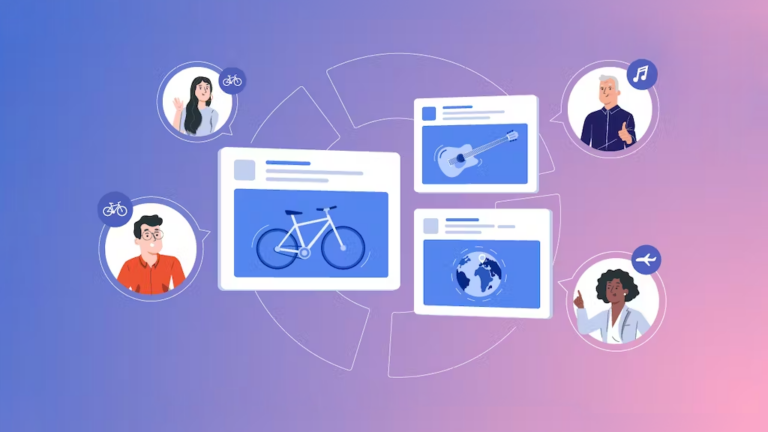 A marketing campaign's outcome is determined by client needs and the targeting strategy used. You must carefully consider your target audience and combine the appropriate targeting strategies.
This technique limits the frequency of advertisements by using frequency capping. Frequency limiting limits the number of times that a user sees ads from an ad network. Additionally, you may limit the overall frequency with which an advertisement is shown to a user.
By doing this, you can prevent annoying users—especially those who ignore or barely notice your material. Additionally, you may restrict the period that your advertisement appears, ideally to days or hours when the bulk of your target audience is online. This is how to maximise the effectiveness of your campaign.
The user's location in relation to your offer is taken into account when using geotargeting. A site-specific technique is advantageous for local service providers like craftsmen or for occasions like trade shows. For instance, if you are seeking a locksmith, the results will provide options nearby.
Regional retailers avoid dispersion losses since they only serve their actual clientele. Regionally restricted advertising is also appropriate for media products whose copyright policies vary from nation to nation. The coverage region might be specified in terms of continents, nations, specific cities, or even districts.
With the use of search engine optimization, keyword targeting provides consumers with promotional material depending on their search criteria. Prior to starting, you must choose certain keywords associated with the promoted goods. When you schedule your campaign in the ad network, you designate them as your target keywords.
Your advertisement will show up in the search engine results as soon as consumers type these terms into the search bar. For instance, if you're promoting a trip to Spain that includes a flight and hotel, you should include keywords like "holiday in Spain".
Through the internet, behavioural targeting follows prospective clients. Based on cookies and search data, the programme builds client profiles. Users will receive travel-related offers if they conduct a lot of vacation research. When visitors perform repeated searches, click on banner advertising, or spend a lot of time on related websites, the tool logs this information in a series of algorithms.
The gathered information serves as the foundation for a customer profile that the network may use to organise all active advertising initiatives. Retargeting functions similarly, but its emphasis is on gaining back lost clients.
How to Improve Your Targeted Consumer Marketing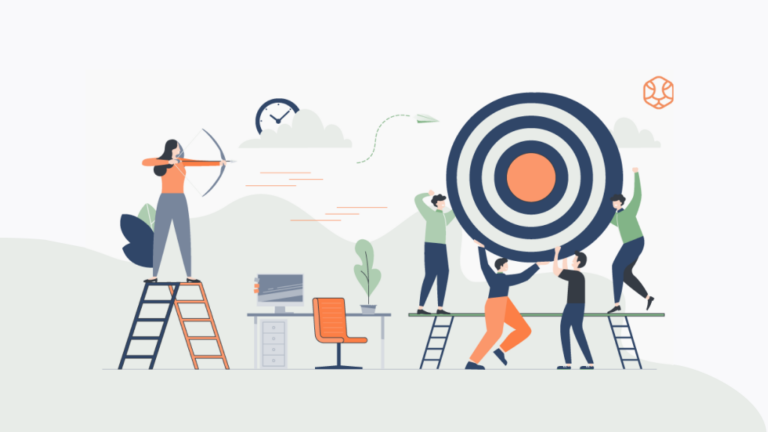 The methods used to target consumers must adapt as the marketing industry does. To stay current, it is crucial to regularly assess and revise your focused consumer marketing plan. There are several methods for doing this; however, some important factors include:
Thoroughly Understand Your Market
You can more effectively target your marketing efforts by knowing your target market. You'll be aware of the best messaging to utilise, advertising platforms to employ, and offers to make. Additionally, it enables you to precisely segment your market and target particular demographics, enabling you to develop more focused campaigns that often result in greater conversion rates.
Furthermore, knowing your target audience might help you foresee emerging trends. This might offer you an advantage over the competition and enable you to market your items more effectively.
Businesses should utilise social media as a potent tool to engage customers for niche marketing. Businesses may communicate with customers informally, interactively, and affordably by setting up and maintaining a presence on social media sites.
When used properly, social media will foster customer relationships, increase brand recognition, provide leads, and boost sales. Social media can also be a useful tool for gathering customer insights and feedback.
One of the most effective marketing methods is text advertising. Text messages may be targeted, quick, and personal. When utilised properly, they may assist you in creating meaningful connections with your clients. Consider what you want your clients to accomplish before you start writing text messages that will inspire action.
Do you want them to purchase something? check out your website? publish your content? After you know what you want people to accomplish, create a message that is straightforward and to the point. Make sure your messages are targeted, and finally, that entails delivering them to the appropriate parties at the proper moment. If you send an ineffective or out-of-place message, you risk losing your customer's attention.
Target-focused marketing is what branding should be. You may minimise separation loss if you are aware of your target audience and show your ads specifically for them.
Targeting strategies are becoming more complex. You can keep track of the effectiveness of your targeted filters with daily assessments, modify them as necessary, and respond quickly to market developments. You may maximise the use of your marketing budget in this way.
Ready To Create Your Targeted Marketing Strategy?