From Concept To Reality: Starting and Scaling Your E-learning Platform
Are you looking to start your own e-learning business? If so, you're in the right place. With the unprecedented rise of the e-learning industry in 2020, it's become a great time to start an e-learning business.
And while it may seem like a daunting task, setting up an e-learning platform doesn't have to be difficult.
In this article, you'll learn exactly how to go from concept to reality, including steps such as understanding the basics of an e-learning platform, choosing the right platform, creating the learning content, and marketing and promoting your e-learning platform.
By the end of this article, you'll have everything you need to develop an e-learning platform that will be successful, profitable, and, most importantly, fun. So let's get started!
Understanding the Basics of an E-learning Platform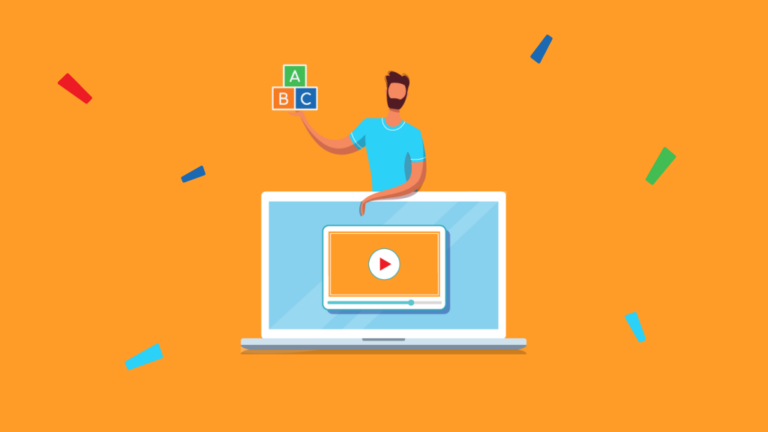 E-learning is a virtual platform for delivering online courses and educational content. It is an increasingly popular way for people to gain knowledge and skills, as it allows for flexible learning in the comfort of their own homes. An e-learning platform is also known as a learning management system (LMS).
An e-learning platform contains a suite of applications and tools that enable course designers, instructors, and other educators to create, manage, and deliver material to students. These applications vary from platform to platform, allowing for different levels of customization and flexibility.
At the core of an e-learning platform is the learning management system, or LMS. The LMS is the main software that educators use to create and manage online courses. It allows them to assign assignments, provide lectures, track student progress, and communicate with students.
The rest of the e-learning platform consists of supporting tools and applications. For example, authors can use content creation tools to develop course materials, and instructors can use analytics applications to track student engagement and obtain feedback.
To deliver courses over the internet, an e-learning platform must also have a web-based delivery system. This system allows the content to be accessed and used by the students. It also allows the instructor to monitor student progress and help the students learn.
An e-learning platform can be used for a variety of purposes, such as delivering educational material or providing employee training. It is an essential tool for any organization or individual who wishes to provide an effective learning experience. With an e-learning platform, educators can ensure their students receive the best possible educational experience.
Choosing the Right Platform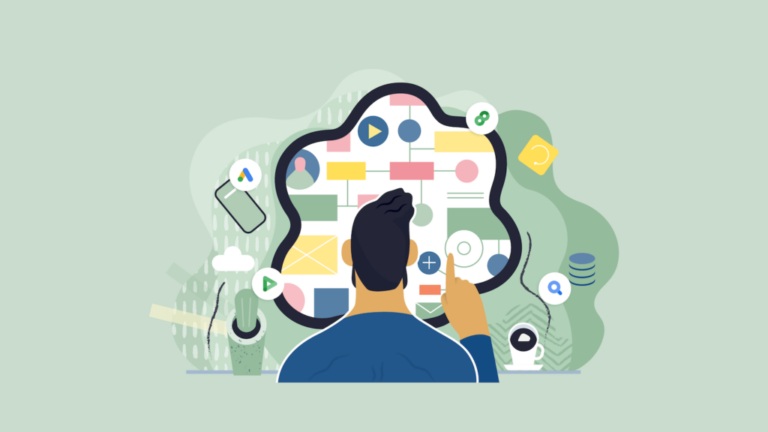 When it comes to creating your e-learning platform, the type of platform you integrate is critical to the success of your project. There are several options available, each offering its own unique set of features and functionalities. Ultimately, the platform you choose should align with your business goals and objectives.
The LMS serves as the backbone of your online learning platform, providing the tools and resources necessary for you to create, deliver, and track learning activities. It also helps you manage and organize your content, monitor user interaction, create quizzes and tests, and integrate with other software and applications.
The key to selecting the right LMS is to make sure it meets your specific needs and requirements. Take some time to research and evaluate the various options available, looking for an LMS that has the features and capabilities necessary for you to deliver the best possible educational experience. Additionally, make sure to consider the cost associated with the platform as well as the technical support options available.
While the LMS will be the core of your e-learning platform, it is important to also consider the services and features offered by the platform itself. Look for an e-learning platform that offers a variety of customization options, such as content delivery, user management, and platform analytics. You should also consider the scalability and security of the platform, as well as its ability to integrate with other third-party applications and software.
By selecting the right platform for your e-learning project, you will be well on your way to creating a successful and engaging online learning experience. Pay close attention to cost, technical support, and platform features, ensuring that the platform you choose is the perfect fit for your business needs.
Creating the Learning Content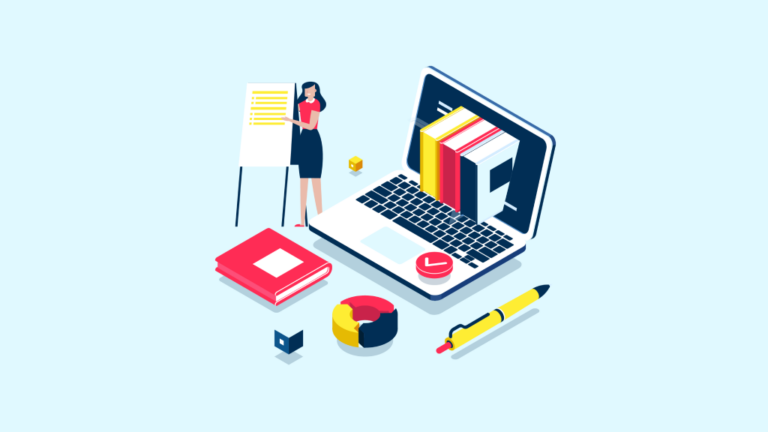 Once your e-learning platform is up and running, it's time to start creating the learning content. This can be a daunting task if you're not familiar with instructional design and content development. It's important to strike the right balance between challenging and engaging content that supports learners' goals and objectives.
The first step in creating learning content is to identify the necessary topics for the course. Once you have established what topics are going to be covered in each lesson, you can begin designing the individual lessons. If possible, create a few sample lessons and get feedback from students or colleagues to evaluate their effectiveness before launching them officially.
When creating the actual learning material, there are many different approaches that can be taken depending on your audience, subject matter, and goals for the course. Audio components such as podcasts or lectures are great for introducing new concepts or providing an overview of course material.
Whereas video components like demonstrations or interviews are ideal for teaching more complex topics; interactive elements such as quizzes or activities can engage learners and help them put new concepts into practice; and written material such as documents or articles can be used as supplemental resources.
When putting together all of these elements, make sure to consider the accessibility needs of your learners so that everyone has an equal opportunity to access your course materials. This includes making sure text is readable without colour contrast issues, formatting documents with proper heading structure, using alternative text on images, providing transcripts of audio files, and using language that is appropriate for all levels of literacy.
Finally, once you have developed all of your materials, it's time to start thinking about how they will be delivered on your e-learning platform. Depending on how far you want to take it, you may want to include interactive elements such as achievements or badges for completing courses or additional resources for further exploration of topics within each lesson. Whatever approach you take during this final stage will directly influence how successful your e-learning platform becomes.
Marketing and Promoting Your E-Learning Platform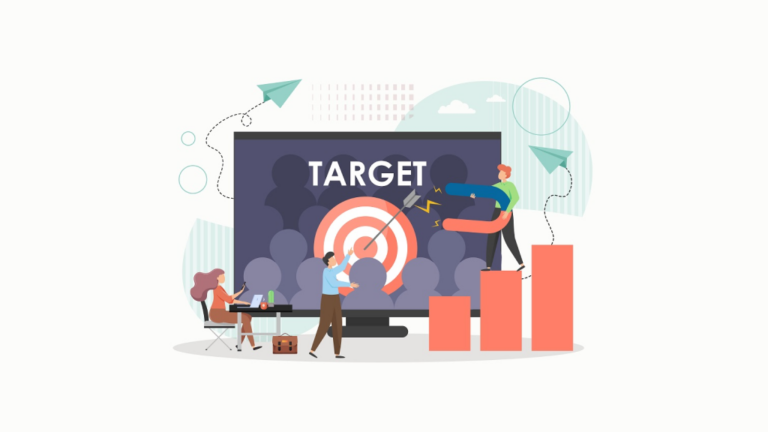 One of the greatest challenges you will face when you are launching your e-learning platform is marketing and promoting your business. This is a crucial step to make sure your users know about your platform and its offerings.
How you market your e-learning platform will depend largely on what type of platform you are creating and the target audience for your services. Here are some strategies you can use to market and promote your e-learning platform.
Social media is one of the most powerful tools for marketing today. Whether you are launching a complex Learning Management System (LMS) or a simple e-learning platform, social media can be a powerful tool for driving traffic and getting your platform noticed.
Creating accounts and sharing content and news about your platform on social media channels such as Facebook, Twitter, and LinkedIn is a great way to spread the word.
Creating a website optimised for search engines is essential to ensuring your e-learning platform is visible and easily accessible. Search engine optimization (SEO) is the process of making your website more visible and attracting more visitors by changing how search engines read and rank it. Optimising your website correctly can make a big difference in how many people find and use it.
Creating a blog for your platform can be a great way to attract more users. Not only can you share news and updates about your platform, but you can also use it to provide tips, tricks, and advice on e-learning and other related topics. This will help generate more interest and build a positive reputation for your platform.
Word of mouth can still be one of the most effective methods of marketing and promoting your e-learning platform. Many users still rely on recommendations from friends and family when choosing a platform. Make sure to inform people close to you that you have created a platform and request that they pass the word on to others.
Finally, paid advertising is a great way to get your platform noticed. There are several platforms that you can use to advertise your platform and reach a larger audience. Pay-per-click (PPC) advertising can be particularly effective as it targets users who are actively searching for e-learning platforms.
In conclusion, starting an e-learning platform is not an easy task. There are several steps you need to consider before launching such a platform. Knowing the basics of an e-learning platform, choosing the right platform, creating the learning content, and properly marketing and promoting your platform are all keys to setting your e-learning platform up for success.
However, with the right plan and dedication, the outcome can be well worth it. An e-learning platform offers an exciting, interactive way to teach people of all ages and backgrounds. Take the time to plan out your e-learning platform, and you can succeed in creating something both educational and entertaining.
Revolutionize your e-learning with our top-notch LMS services