PPC Marketing: Beginner's Guide to PPC Advertising
Pay-per-click (PPC), or paid advertising, requires a lot of work when launching a new business. To minimise budget burn and optimise your profits and returns as soon as possible in a pay-to-play market like pay-per-click advertising, it's critical that you don't spend too much time going through the learning curve.
Of course, starting your PPC campaign(s) and seeing success right away isn't usually the case in a field founded on split testing and gradual optimization.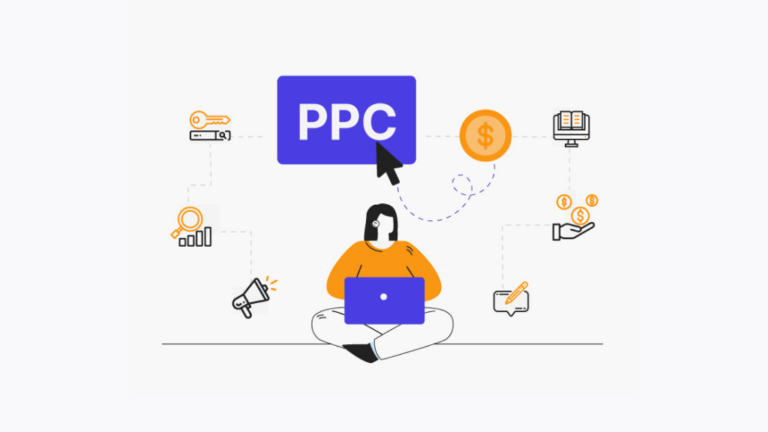 Pay Per Click, or PPC, is an online marketing strategy where advertisers are charged every time their ads are clicked. The advertisement shows when the user search parameters and the keywords associated with the ads match.
These advertisements can be seen on SERPs (Search Engine Result Pages). A PPC campaign has a variety of objectives, such as increasing website traffic, anticipating an online user to click the advertisement and convert it into a lead as a customer, etc.
When an advertiser generates the ad, they place a bid on the keyword that will trigger the ad to run. In addition to the bid price, the advertising platform considers other elements to decide which ad is most suitable for the top position.
These include the quality of the ad and ad extensions. So, starting a PPC campaign requires more than simply a single setup. It can be measured and tracked.
By examining several metrics like impressions, clicks, conversions, etc. as well as the effectiveness of your ads across various platforms and places, you can assess the performance of your campaign. So, you must understand how to properly establish a PPC campaign if you want to be successful in digital advertising.
How to Launch and Scale A PPC Campaign?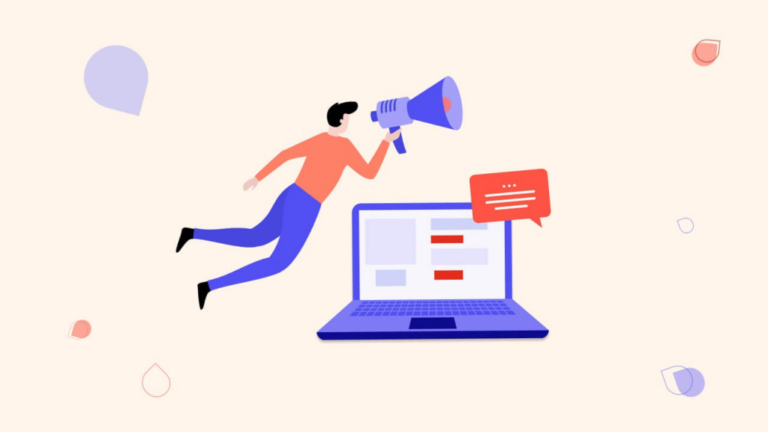 In the world of PPC, starting from scratch is not simple (where the size of your ad budget can make or break your campaigns).
Yet, that does not render it unachievable.
Let's look at some strategies for successfully launching and scaling your PPC campaign.
Too many businesses are under the mistaken impression that throwing up a marketing plan with the traditional branded, non-branded, and re-marketed campaign triad will suddenly generate leads and sales for a completely new product or service.
It may be effective for a business that is well-known and well-established both offline and online. But, it isn't always the case for new brands. Digital marketers must thus develop a plan based on a comprehensive funnel.
Begin by outlining your objectives for the advertising campaign. Want more visits to your website? more email subscribers? more clients? Before continuing, specify your business's goals.
Identify Your Target Market
To whom are you marketing? Do you recognise their problems and needs? You may target several audience segments with numerous campaigns. You may, for instance, market different items for men and women.
Nevertheless, if you don't understand your market, both will fail horribly. Create thorough buyer personas to help direct your marketing efforts from the beginning.
You may learn more about the individuals you want to serve by exploring social media platforms, specialised forums, and specialised organisations. You can then improve these personas to acquire a deeper picture of your target audience.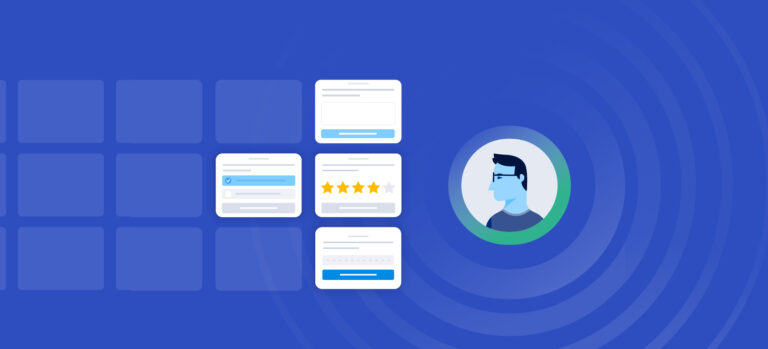 How to Build a Customer Persona: The Complete Guide
You'll need to develop unique campaigns, each with a chest of ad assets, because each phase of the funnel is so particular to various user mindsets.
It's essential to have a different offer or ad copy message for each level of the funnel. Offerings like a free trial, brochure download, webinar, guide, information pack, or whitepaper can assist in nurturing leads along the funnel for a lead-generating organisation.
One of the most important aspects of establishing a new brand with PPC is choosing the appropriate platform balance.
The wealth of platforms available for digital marketing in the twenty-first century is remarkable. To succeed, you do not, however, have to promote across all channels.
Usually, for SEM (search engine marketing), businesses prefer to start with Google AdWords, and for social media marketing, we want to start with Facebook. We can incorporate Pinterest, LinkedIn, Twitter, Capterra, or TikTok depending on the company and target audience.
Pro tip: Consider your PPC keywords and match types carefully when setting up a non-branded search campaign in Google AdWords. The likelihood is that an exact match keyword will cost less than a broad match term. Your ad expenditure becomes important here.
This is where the fun starts.
Let's start by taking a look at the largest and most popular: Google
Use Google's keyword planner to conduct keyword research first, then seek out relevant search phrases (if there are any). Also, check Google Analytics to see which sites presently receive the most organic traffic so you can get ideas for material from there.
The Headline 1 ad content should be tailored to the term you are bidding on, the Headline 2 ad copy should showcase the company's unique selling proposition, and the Headline 3 ad copy should clearly outline the next step (CTA).
Remember that a new brand may not always have enough cash on hand to compete in the extremely competitive world of non-branded and rival keywords when it first launches. Making the most of what you have right away is always the wisest course of action.
So, while researching non-branded keywords, choose a phrase or exact match kind with a greater intent rather than extremely broad ones that would incur a high cost-per-click (CPC) but have little to no conversion potential.
Starting and Maintaining your PPC campaigns
After all of your campaigns are complete, it's time for you to launch them so you can start collecting data and metrics. At the beginning of running advertising, you will see some customers convert, but it's normal for the majority to take longer.
The research and development of a marketing funnel that will convert the first leads into actual paying clients were done for this. At the very top of the funnel, where there is the greatest possibility for conversion, your prospecting campaign is attracting a large audience that may be interested in the goods or services.
The audience of website visitors will grow as more individuals begin to visit the site. It's crucial to establish audiences for both website visits and conversions.
One of the most crucial things you can do to guarantee the success of your efforts going forward is to maintain them.
Here is when a rigorous optimization procedure is put to use.
You now need to monitor search phrases carefully and add negative keywords to your ad groups or campaigns in Google AdWords.
On the Facebook side, campaigns may not initially get a lot of traffic in terms of website hits. In such a case, you would have to change the focus of your prospecting efforts to increase traffic (or conversions, if you were trying a very low-risk offer) to the website.
For eCommerce enterprises, you may adjust the conversion event parameters of the ad set to the specific phases of your micro conversions after you notice that more customers are completing micro conversions like browsing content, staying on the site for longer, or adding items to carts.
If your prospecting initiatives don't effectively move consumers through the funnel's beginning, lead generation organisations may struggle to convert high-value prospects. When that happens, you may present a low-risk offer like a whitepaper download (which only needs a user's name and email to access) or encourage them to read some of your juicy blog posts.
Monitor Conversions & Focus on Rewarding Channels
You shouldn't disregard conversion monitoring, whether you are a large corporation with significant funds or a one-man band with a little budget. Installing it on your website allows you to check whether the leads, subscribers, and sales generated by your ads represent real metrics of success.
Finding the most efficient keywords and advertising here will help you limit your losses and spend in the areas that are producing results. The regular analysis will help you do this.
Social media advertising, such as Facebook advertising and promotions on LinkedIn or Twitter, might be a superior investment for some companies. Some people might discover that they perform better in search engine results or on partner websites. They operate either on a PPC basis or a CPM basis (cost per thousand impressions).
In the early phase, evaluate your outcomes and make any necessary adjustments. You might be able to successfully balance both. Don't be hesitant, though, to concentrate your efforts on the channel with the highest profit margin.
Here's A Shortcut for Monitoring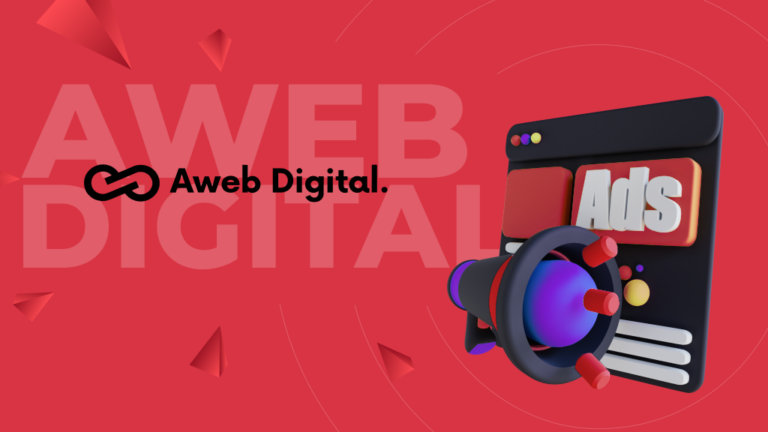 We, at Aweb Digital, make internet advertising secure, efficient, and profitable. We offer several solutions that make prospect targeting, ad design, and email collection simpler. Moreover, using all the premium tools, we provide product suggestions that can quickly reach a larger audience.
We assist e-commerce companies of all sizes and industries so they can promote to their target markets more effectively and sell more goods.
Audience Segmentation

Personalisation

Re-targeting

ROI Tracking

Visitor Tracking

Social Media & Mobile Re-targeting

Behavioural & Geographic Targeting

Conversion Tracking
Apart from this, we also offer "recipes," which are guided setup experiences that leverage our suite of products to help grow your brand. It gives you a list of options that you can use to achieve your desired marketing goals.
There are currently 3 marketing recipes available:
Attract New Visitors

Re-target Website Visitors

Cart Abandonment
For instance, the recipe for cart abandonment comprises a web ad campaign, a social ad campaign, and an email campaign that are all optimised for cart recovery and target the same group.
It's critical to keep in mind the stability that developing a full-funnel strategy can provide for expanding a brand from the start if you're going to launch a new business using PPC.
As you learned from this post, scaling up your PPC campaign across many platforms can help you generate leads and boost sales (given enough time and care).
And if your funnel is constructed properly, it will assist you in presenting your target market with the appropriate message at the appropriate moment (and in the right place).
So, are you set to pilot your brand? Aweb Digital can help you get it all right!
Our team outlines a multi-step procedure that includes keyword research and optimization. We boost your site's authority, allowing it to compete for a higher ranking in search engine results pages.
If you're ready, better marketing performance is waiting for you